What is a Shamiana Tent and Why Should I Use One?
The shamiana is a traditional Indian tent, typically used to cover the wedding ceremony and reception.
The shamiana tents are made of waterproof canvas and are easy to assemble. The tents can be put up in just a few minutes and they can be taken down just as quickly. This is why it's important for you to make sure that you have these tents available for your event.
Fabric & Materials of Shamianas vs Traditional Tents?
Fabric is a type of material that is woven together to create a textile. Fabrics are made of natural or synthetic fibers and are used in the making of clothing, flags, upholstery, and other textiles.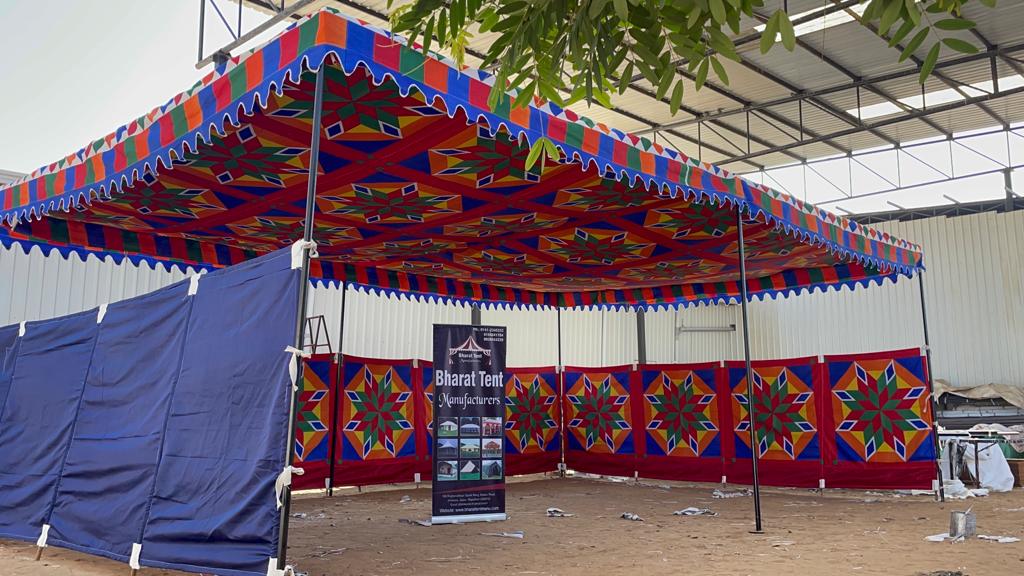 The fabric and materials used for traditional tents are more durable than those used for shamiana tents. The fabric used in traditional tents is usually canvas while the materials used in shamiana tents are usually polyester.
Types of Shamianas for Different Events
The wedding shaminas are the most popular at weddings. They can be found in many shapes and sizes to match the theme of the bride and groom's wedding.
Event shaminas are very popular for corporate events. They are usually used as a backdrop for photo shoots or presentations.
How to Setup Your Own Outdoor Wedding with a Shamianas?
Shamianas tents are the perfect way to create an outdoor wedding with a view. They are easy to set up and can accommodate a large number of guests.
Step 1:
Find a location for your shamiana tent setup.
Step 2:
Lay out the tent on the ground. Place the poles in their respective positions and make sure they are fully extended.
Step 3:
Create a base by laying out the ground sheets on top of each other and place them in position under the tent poles. Make sure you have enough ground sheets for all four sides of your shamiana tent setup.
Step 4:
Place the roof poles on top of each other, then place them over the top of your shamiana tent setup, making sure they are not touching any part of it, as this could cause damage to your tent or pole structure.
Shamiana Tent Manufactures and Suppliers
Shamiana tents are the traditional tents of India with a long history. They are traditionally made from cotton or silk and can be used for weddings, festivals and other occasions.
The use of shamiana tents has increased in recent years due to their convenience, durability and aesthetics. This has resulted in a growing number of manufacturers and suppliers of these tents.
Bharat tent manufacturers are the best shamiana tent suppliers and exporters in India.